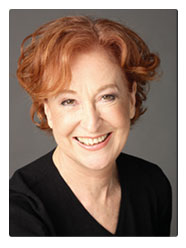 WELCOME! I'm delighted you've arrived at my website to greet my new novel "Conscience Point." The book – my fifth -- was a long time coming – partly because I also teach, write film features, and hang with my wonderful family; but also because this story of a woman's journey found its shape according to its own inscrutable calendar.
"Conscience Point" sprang from many sources, one a visit to 19th century writer George Sand's manor house in deep France, where I'd traveled on assignment. Sitting on Sand's evening terrace sipping a Kir; wandering the country roads after dinner -- with a stop at Sand's moonlit graveyard -- I knew I had to set a scene in this spot.
Some of the hauntedness of that place rubbed off on "Conscience Point." It's about a mysterious love with two faces; and about nostalgia for the sort of youthful passion that's seldom equaled in later life. A genre-bending novel (as we say in film-speak), it mixes heartbreak and Gothic atmospherics with a biting satire of East Coast high fliers. Since my heroine is a concert pianist, it's a novel filled with music and inspired by music -- in particular, Chopin's "Harp Etude." I designed "Conscience Point" to keep your fingers turning pages. And I hope you'll also feel buoyed by a story about soldiering on when your old world collapses, finding renewal beyond revenge, and reinventing your life.
CONSCIENCE POINT
By Erica Abeel
This genre-bending novel mixes shocking heartbreak, Gothic atmospherics, and an exquisite satire of New York's high-stakes players in a story that promises something for everyone.

A talented and successful woman entranced with a mega-wealthy family. A shocking betrayal that exposes the myriad pasts of characters "rotten with secrets". A good healthy dose of mother-daughter drama. And the realization of a dream...reclaimed later in life.
Publication date. October 14, 2008
QUOTES
"Erica Abeel's Conscience Point is very sharp indeed…funny and sexy and smart… you'll fly through it." -- Alan Furst, author of The Spies of Warsaw: A Novel

"Abeel's fifth novel is an engaging read with plot twists and complex characters….Echoing Evelyn Waugh's Brideshead Revisited…this is ultimately a story about retaking the road not taken and reclaiming one's purpose in life. – Library Journal

"An elegantly written, sharply observed saga, swirling with dark secrets and strong personalities. Conscience Point is a wholly satisfying read--enticing, suspenseful and difficult to put down."
-- John Berendt, author of The City of Falling Angels and Midnight in the Garden of Good and Evil

"I had a very good time reading Conscience Point, savoring both the elegant prose and the page-turning story."
-- Hilma Wolitzer, author of Summer Reading: A Novel and Hearts: A Novel

"Conscience Point is a rare novel, gracefully written, deftly unfolding its chilly secrets, exploding with witty little gems on almost every page. It's a gripping story that could have happened in real life." –Marion Meade